PATREON MONTHLY PROP CONTEST INFORMATION
JOIN ONLY ON PATREON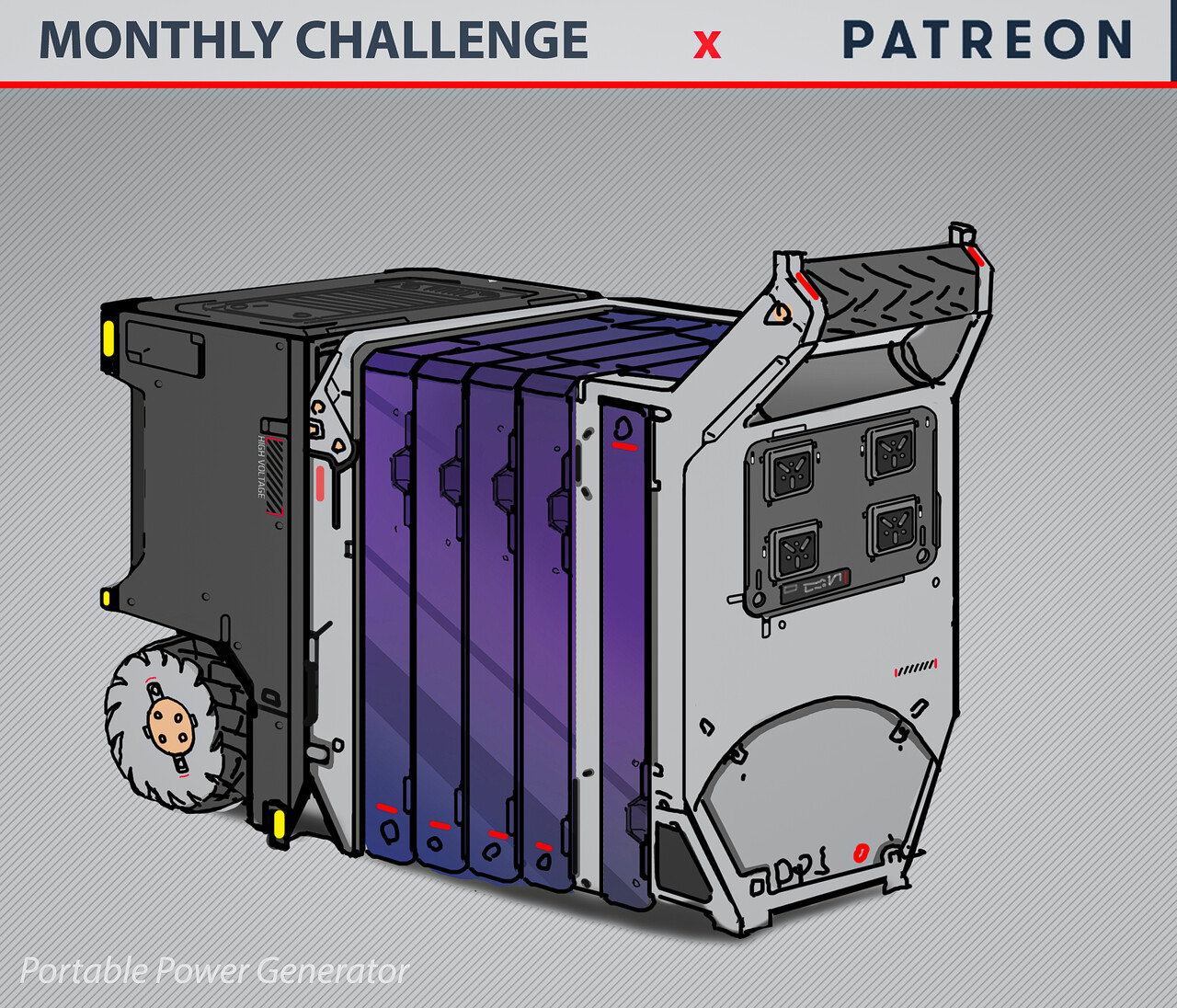 Rules- 
-1 Month timeline -
-Due on the last day of each month 
-Can use any modeling software, try and make it cleanly modeled as possible! 
-Must post progress on the Discord channel 
GOAL-
The goal is to practice understanding and interpreting the forms/shapes and proportions. Everyone will interpret the concept differently and it will be fun to see how everyone approaches the asset creation. I will do a writeup on my findings and talk about how people interpret concepts and common pitfalls and patterns at the end if there is enough finished entries.
POST PROGRESS-
Remember, design is important, and how well you render that design, while important, isn't as important as the design itself, keep in mind, a good design looks good without lighting, without shading and fancy presentation, so share WIPs and viewport screens! Don't be insecure about it! 
IMPORTANT INFORMATION-
I hope everyone will help each-other and explain how to improve and give crit, don't be shy and if you don't like your design, that's the best place to be, because if you were happy then you can't begin to understand why you don't like it and grow, so post! The sooner you post too, the sooner you can get good feedback, focus on your blockouts, a good blockout is a good foundation for building a solid design, details are just the spice on top. You shouldn't build a building on a bad foundation, same with design.
JUDGING - 
I will judge entries based on quality of design and modeling, rendering is a plus but not required, just pure quality of modeling and interpretation of the design. Judging on the last month happens in the first week of each month.
Rewards-
- X1 Garuda Shirt Design (*Must provide address)
- X1 Free Month in the Mentorship Tier 
- X1 Portfolio review and critique